Tours depart from:
The Coven's Cottage
190 Essex St. Salem, MA 01970
Tickets also available at The Coven's Cottage.
(978) 498-4837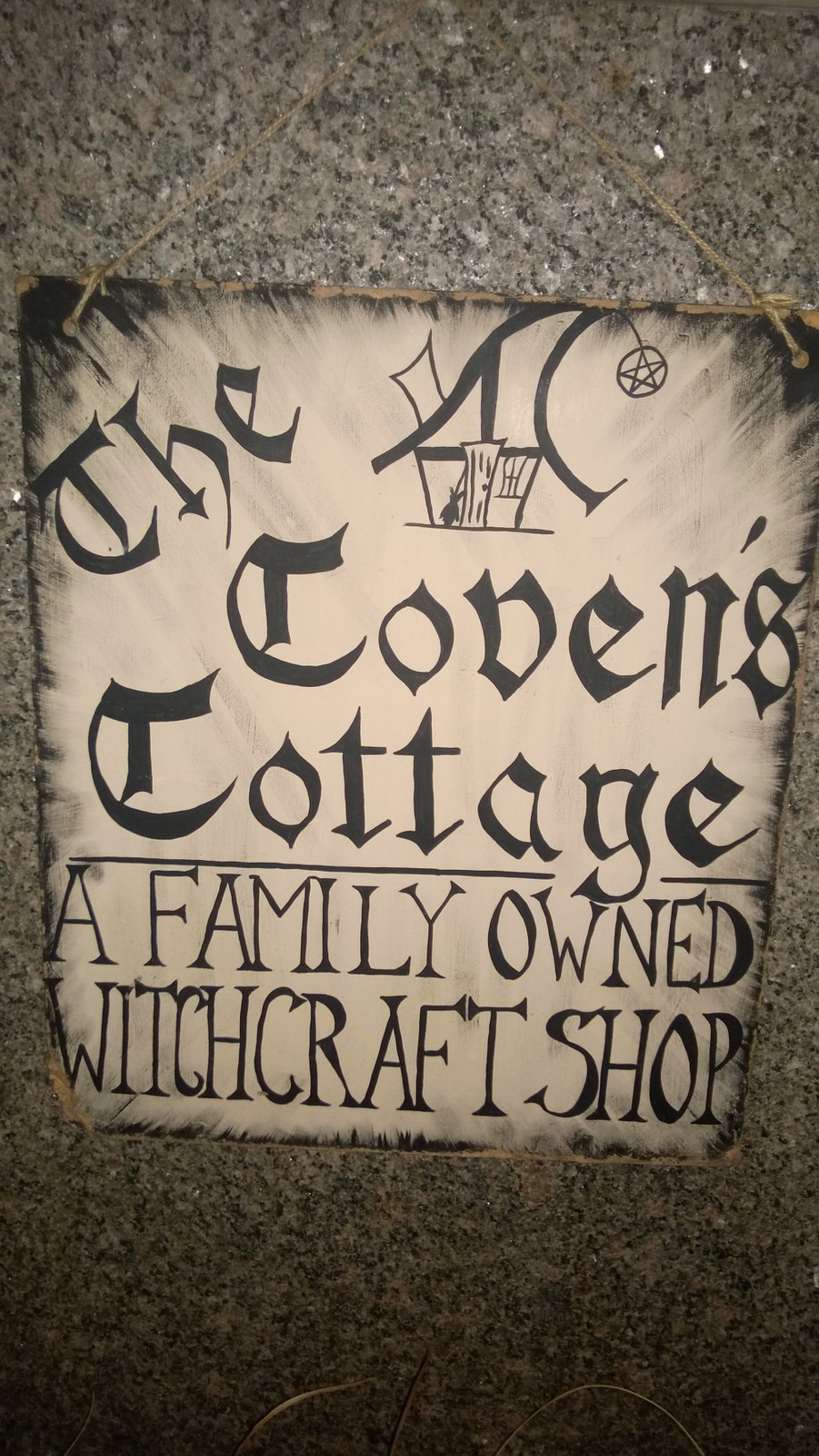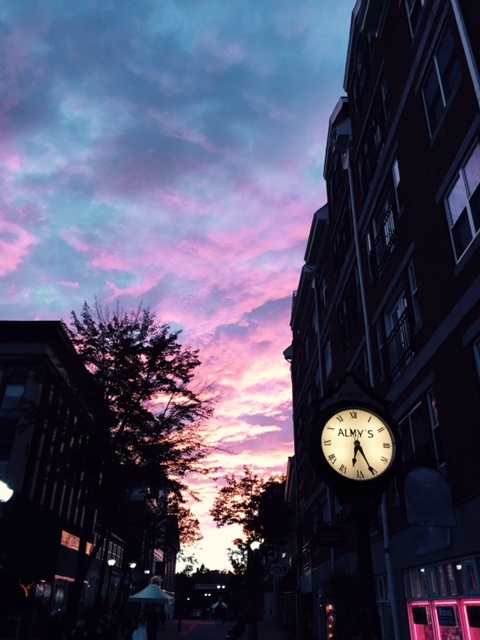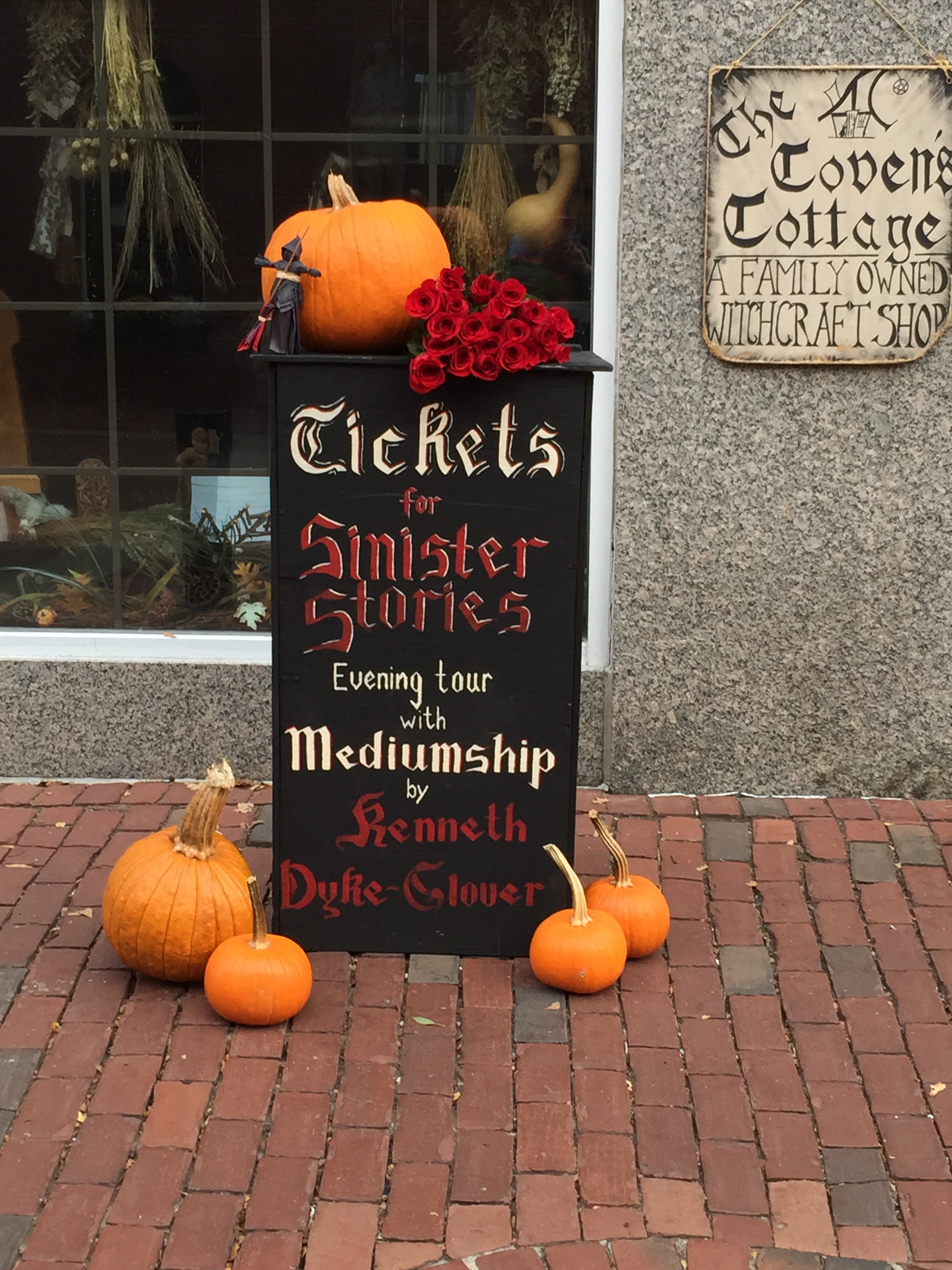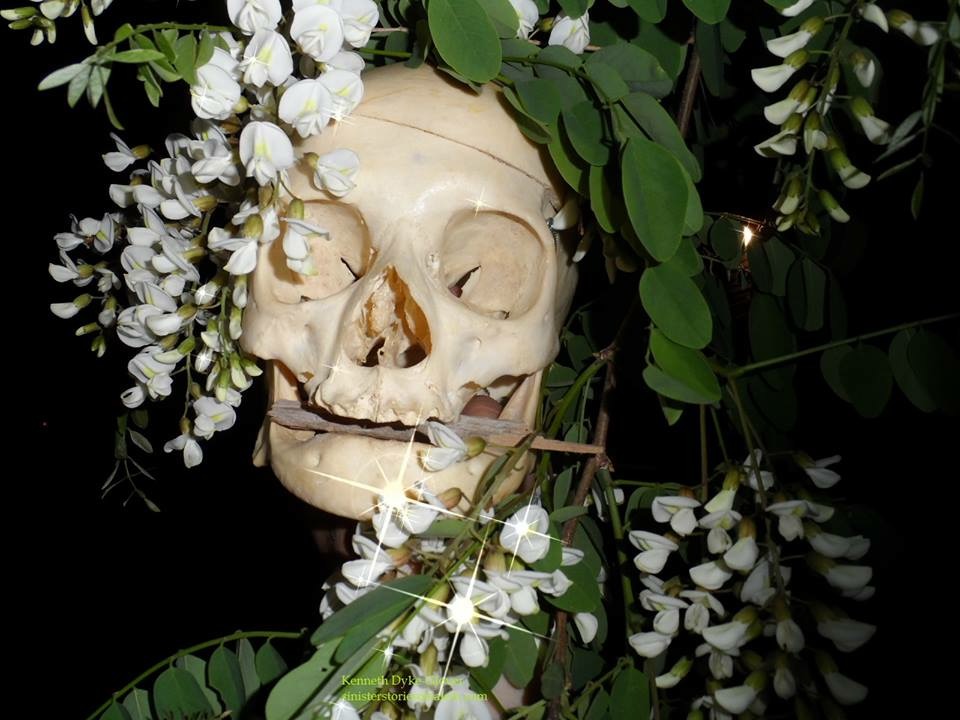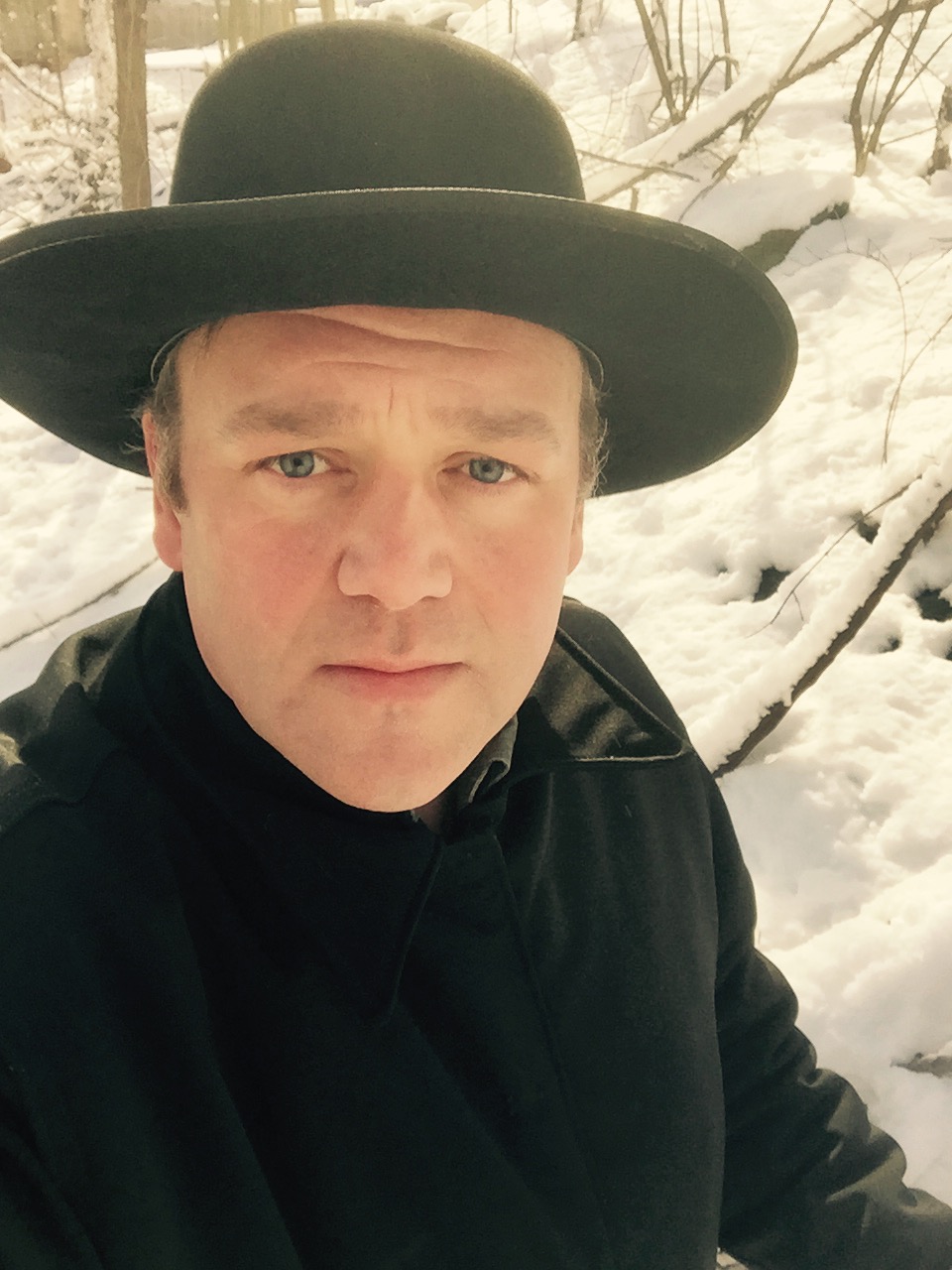 Check-in
The tours gather for check-in at The Coven's Cottage 15 minutes prior to the published start times of each tour.  The Store is located midway along the Essex Street Pedestrian mall where Central Street intersects Essex Street.  Look for the tall green pedestal clock out front.  We will have your name on the list, don't worry if you can't find your receipt.
Getting here
The best and least expensive parking April to September can be found at the City of Salem Parking Garage at the corner of Essex Street and New Liberty Street by the Visitor center.  The MBTA (Commuter Rail) outbound trains from North Station in Boston on the Rockport/Newburyport line is an excellent option. The Salem Depot Commuter Rail Station is only three blocks down Washington Street from Essex street.
Visitors Center/Tours/Bathrooms
Salem Maritime, The National Park Service, who provide The Visitor Center have the cleanest bathrooms in Salem and offer a number of excellent free tours of their historic properties in Salem, Check them out.
October Challenges
Please allow lots of extra time to get into Salem and find parking, especially on weekends in October or as Halloween approaches. Lines are also a lot shorter during the week for attractions.  My tours are less full during the week.
It's so cold I'm going to die, never said the well dressed.
Lastly dress for the weather.  Salem is a seaport city and in the fall the temperatures often dip below comfortable at night or rain.  Dress in warm layers, hats and gloves for maximum comfort against the whipping cold winds.  you can always take a layer off but if you don't have it you cant put it on.
I want you to enjoy your visit to Salem.
Kenneth