Sinister Stories of Salem & Séance gallery
Sinister Stories of Salem is an authentic "Witch City" experience and a 90 minute walking tour that takes you through downtown Salem, past historic graveyards, through eerie alleyways and down cobblestone paved streets that echo with the whispers of this ancient New England city.
This is a theatrical tour based on historical and contemporary magical persons, events of 1692, legends of Salem and unearthly spirits.   Your tour guide is local, native born Kenneth Dyke-Glover.   Kenneth is a Quaker, a trained embalmer, story teller, spirit medium and licensed Salem fortuneteller with personal ties to the Salem witch community.  Guests have described Sinister Stories of Salem as being more of a meaningful experience for them  than a tour.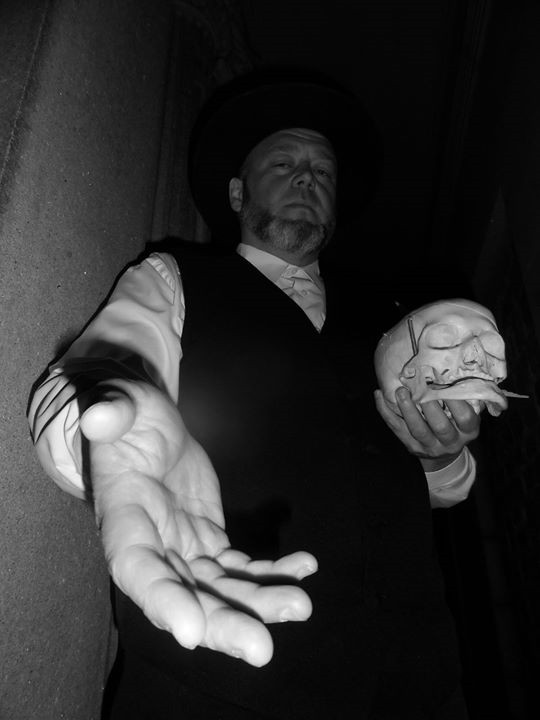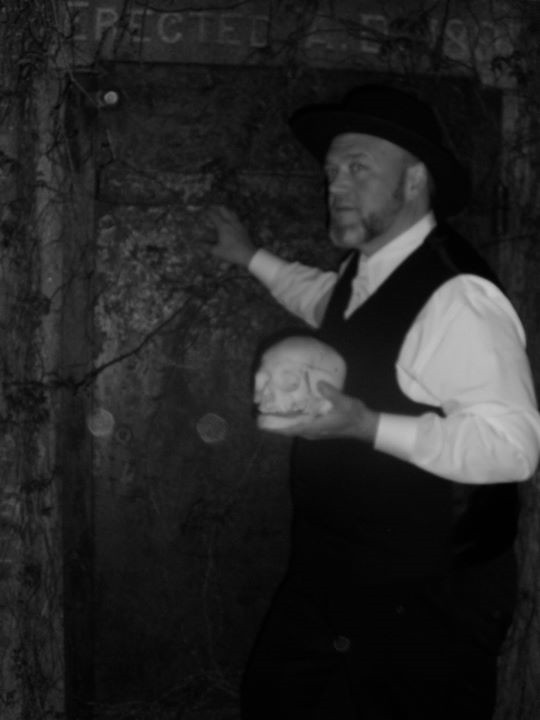 Kenneth is always your guide on Sinister Stories of Salem and presents the séance  If you come to Salem in September or October midweek tours are an excellent choice for guests who want to be part of a smaller, intimate tour.
This tour is generally not recommended for young children.   Tickets & Reservations available at:   The Coven's Cottage 190 Essex St (978) 498-4939 or online.
*In January and February your tour may be booked by request.  Call to arrange your tour and time.
Kenneth 978 927 0036
Kenneth invites the spirits to walk among you on the tour by singing haunting songs and telling personal tales of the paranormal here in Salem.
Following the 90 minute tour you are invited to join Kenneth and take part in a ritual circle and séance gallery between the living and the honored dead.
See our Booking Page for Options
Booking options available online, by phone or in person
Book Your Tour Today
"As we were walking away from a … tour, we encountered this gentleman relating stories of paranormal events to a couple sitting on the stairs of a building on the way back to our hotel. He was so fascinating and entertaining that we had to stop and listen. We joined the tour and loved the stories, the commentaries and the knowledge of Kenneth." "I would recommend this tour to anyone who has a real interest in the paranormal history of Salem." -Alan Rabinowitz
"Kenneth Dyke-Glover was excellent. The weather was threatening so my wife, daughter, and I were the only people in the tour, but Ken gave his all nonetheless. My wife Patti said it was the best Salem tour ever. Ken has an excellent voice, and was very personable and knowledgeable and… sinister… in a good way. We loved it, despite a little drizzle."
Glen VanSaun